Cooperation ETB / CHAMPIONS BOWL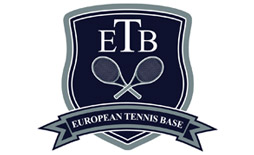 CHAMPIONS BOWL is very proud to announce the start of cooperation with ETB - European Tennis Base located in Salzburg, Austria from 2016.
Gerald Mild founded this academy to develop players who combine outstanding tennis ability and a commitment to tennis training for a career as college players or as tennis professionals. Both directors are worldwide known for their outstanding careers as coaches working with top international players.
They developed and mentored the best young players for the Austrian, German, and Swiss Tennis Association and guided them up to rankings of the top 35 ATP players (among them several Grand Slam Quarterfinalists).
Years on the Pro Tour all over the world as player and coach enables Gerald Mild to pass on the extensive knowledge and experience gained, as well as motivate the young player to strive for becoming one of the best.