GOOD to GREAT Tennis Academy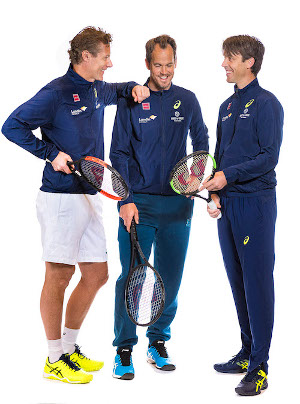 The founders of Good to Great Tennis Academy are Magnus Norman, Nicklas Kulti and Mikael Tillström.

Besides the burning passion for tennis and player development, they have one thing in common - they have all taken the step from good tennis players to world class professionals. They have all won the Davis Cup for Sweden and have been ranked among the best in the world.
The most famous players attending the academy at this time are Stan Wawrinka and Gael Monfils.

All information about the academy:
https://goodtogreat.se/en/